Travel insights from Jenna Buege, contributing editor of The Compass
Elegant, dramatic and oozing with history, these castles aren't home to princesses waiting to be rescued from fire breathing dragons, but they will make travelers feel like they're exploring a scene straight out of a fairy tale.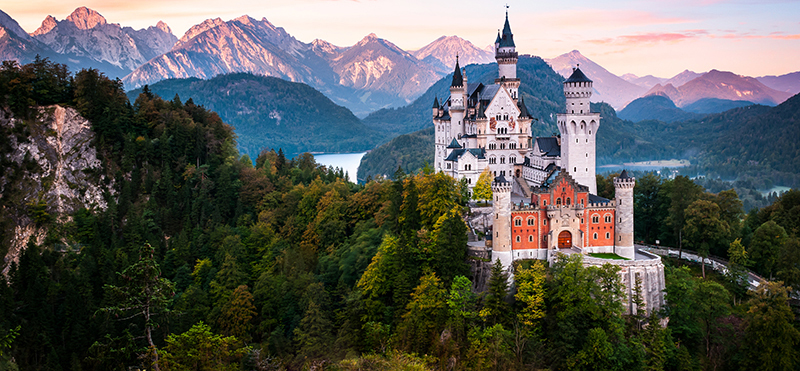 Neuschwanstein Castle, Schwangau, Germany
Built by King Ludwig II in the late 18th century, Neuschwanstein is one of the most popular castles in Europe with around 1.4 million visitors per year. Unfortunately, Ludwig passed away before the castle's completion, leaving only 14 rooms finished and accessible to visitors. However, people don't only visit Neuschwanstein for a look at the castle's interior; they also want to immerse themselves in the impressive surrounding scenery. Hidden away in the Bavarian Alps, King Ludwig II's retreat is a nature-lover's dream. Travelers who aren't afraid of heights will want to be sure to visit Marienbrücke, a small bridge suspended over a rushing waterfall.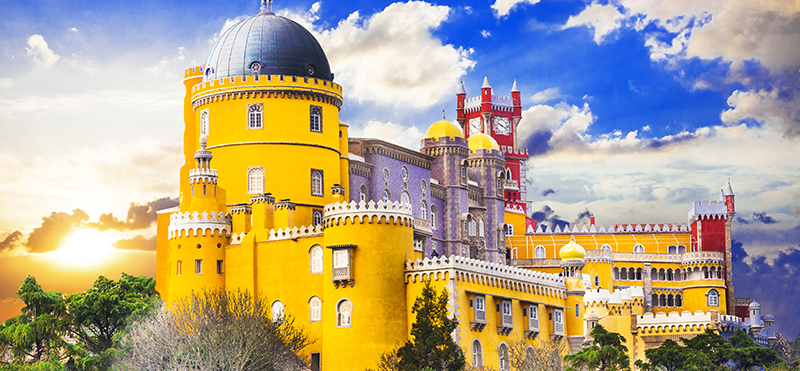 The Palace of Pena, Sintra, Portugal
Famous for its Manueline and Moorish architecture, the Palace of Pena perfectly captures 19th-century Romanticism. Travelers love the brightly painted terraces, mythological statues and iconic battlements of this religious site turned royal family homestead. Before it was home to the Ferdinand's of Portugal, the landscape was famous for a reported sighting of the Virgin Mary. This attracted many visitors including King John II of Portugal and his wife Queen Leonor in the 1400s.
Today, the Palace of Pena is a source of pride. Surrounded by lush greenery, the castle and the surrounding landscape were classified as a UNESCO World Heritage Site in 1995.
Predjama Castle, Predjama, Slovenia
Spelunkers won't want to miss a visit to Predjama Castle, the largest cave castle in the world (yup, cave castles are totally a thing), for a sightseeing experience like none other. Built into the face of a dramatic cliffside, Predjama Castle is so iconic that it inspired Game of Thrones author, George RR Martin, to include a similar one in his popular series. A Renaissance castle built in the 12th century, this stronghold played host to sword fights, jousting competitions and more. While on-site, travelers can visit the world-famous Postojna Cave boasting subterranean halls, flowing rivers and unique formations.
Edinburgh Castle, Edinburgh, Scotland
Military fortress turned royal residence, Edinburgh Castle is a Scotland must-see. The site of many great moments in history, Edinburgh Castle has suffered many sieges and changed hands numerous times over the years. A few notable residents include Queen Margaret, King James IV, Mary Queen of Scots, Henry Stewart and James VI. Visitors can still find traces of these royal families today such as The Honours of Scotland, the oldest Crown jewels in the British Isles, which are displayed in the castle's Crown Room. Travelers spending their day at this historic gem can enjoy historical reenactments, guided tours and fabulous on-site dining.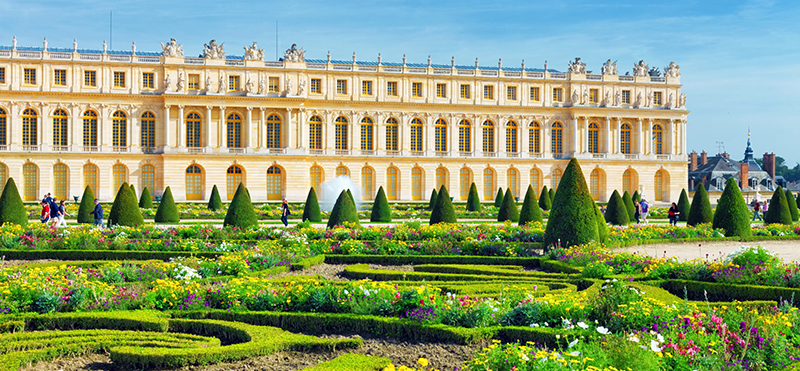 Château de Versailles, Versailles, France
Hunting lodge, seat of power and museum, the Palace of Versailles has served many purposes over the years. Built in the 17th century, this impressive structure features intricate designs, jaw-dropping fountains and fantastic gardens that span almost 2,000 acres. The property was first owned by Louis XIII and was passed down through the family until the 19th century. Today, millions of travelers each year are wowed by this wonderful estate as they tour the Hall of Mirrors, the King's State Apartments and the Gallery of Great Battles. Visitors looking to explore the palace's stunning gardens should allow for two hours to properly soak in all of their beauty as there are many different fountains, groves and statues to be seen.
---
---
Categories: Travel